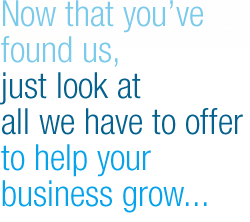 We are highly experienced in PHP, MySQL, XML, AJAX, HTML/CSS, JavaScript, Adobe Flash and Photoshop. Whether you are an individual requiring a small website or a large corporation requiring a much more intricate website, my dedication to get the job done can not be matched.
Most people only spend a few seconds on a website, and if they don't like what they see or can't find what they are looking for – they are gone.
It is important to have a well designed and efficiently developed site to not only attract interest to your company, but also convey the visitor with a lasting impression of its values and interests.
Why Us
We create quality and professionally designed WordPress themes. We offer Custom themes for your business, blog or personal sites. All of that comes with our excellent support. We'll meet you in person (if local) or work with you over the phone, internet, video call or more to suit your convenience. Contact Us if you have a question or want a Quote. Competitive pricing but we're definitely not the cheapest.
What we do
A custom designed website is one that is created from scratch based on your specific needs & requests. You have direct input and final say on EVERYTHING, from the layout and design, to the colors and typography used on the website. Additional customizations are possible at any time since you are working on with a CMS and HTML based site.