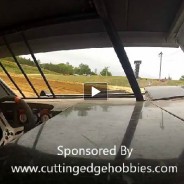 We are braking new ground in the LIVE Stream industry. We are starting by sponsoring out local Dirt Track Car Races, by doing a Live Stream of there races on there New Website Design and Developed by us www.wartburgspeedway.net.
We plan to make a show out of it, and can't wait to see what this turns into. We still have some tweaking to do and were working on getting more cameras and video equipment to make the show the best it can be.
Our Next step for this project is to make the In-Car cams Live on there site. Here is a link to the Live Stream page: www.wartburgspeedway.net/watch-it-live/.
Here is a sample In-Car cam Video we did this weekend 4-21-12.
Let us know if we can help you with your Events by Streaming them LIVE on the web for everyone to enjoy.