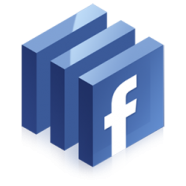 Just when I thought it was safe in Facebook land and Facebook was done with their changes, out of nowhere they made a significant change pertaining to how to add Facebook application to a Fan Page.  A change that will stop you in your tracks if you are creating an iframe application in Facebook to add to your Fan Page.
Use the link Below to add the app to your page:
https://www.facebook.com/dialog/pagetab?app_id=YOUR_APP_ID&display=popup&next=YOUR_URL
YOUR_APP_ID is your app ID
YOUR_URL is your canvas URL
I doubt this will be the last change Facebook makes, just be sure to visit back here often and I will keep you up to date with the latest changes.