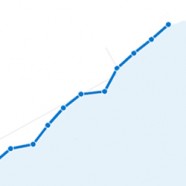 More than 3 billion searches happen everyday. Do you know what keywords drive your traffic?
Cutting Edge Hobbies offers SEO services at an affordable investment to fit any organizational budget. We make sure that you get updated Monthly or Weekly on your progress by providing a link to your traffic statistics, and we continue to build traffic and monitor conversion ratios of the website.
As a digital marketing firm, we can help you get the traffic, improve conversion ratios, and make sure that you have compelling offers that will bring clients not just to your website, but all the way in the doors of your business.